LCB1 Group of Laem Chabang takes Global Award
At a ceremony in Ho Chi Minh City, the LCB1 Group wins
the title of 'Business Unit of the Year' within leading terminals operator APM Terminals' global portfolio of businesses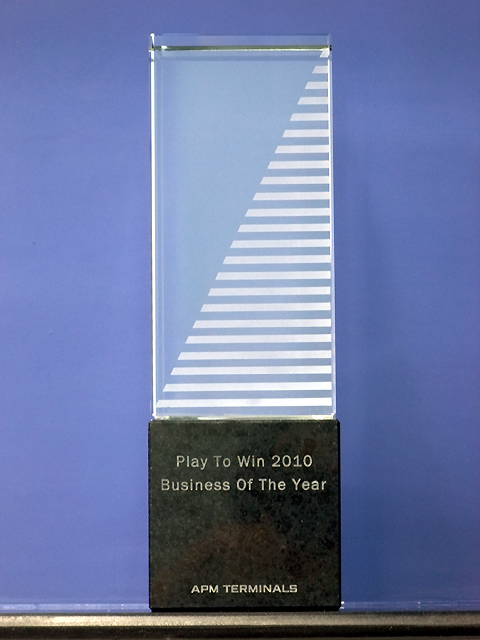 Ho Chi Minh City, Vietnam - In competition with 50+ container terminals and a wide range of other companies within marine and transport services in APM Terminals' global portfolio of activities, Thailand based LCB1 Group(LCB Container Terminal 1 Ltd. and LCMT Company Ltd.)in which APM Terminals holds a 35% share took the price of Best BusinessUnit of the Year,an award recognizing outstanding performance amongst APM Terminals'global activities.

The award was given on basis of a very strong commercial performance. The terminal has succeeded during 2010 to grow revenues while at the same time trimming unnecessary costs and significantly improve customer satisfaction. Importantly, the terminal has also succeeded in maintaining a perfect score for a second year running with no Lost Time Incidents (LTIF) recorded as well as achieving to reduce CO2 emissions per TEU by 9.6% in 2010 over the previous year.
Martin Gaard Christiansen, Chief Executive of APM Terminals in the Asia-Pacific Region said,LCB1's achievementis remarkable. The terminal has excelled in a wide range of categories at the same time. It is not an easy task to reduce costs and at the same time improve customer satisfaction. It is also very gratifying to see that the terminal has been able to maintain a perfect LTIF score and improving environmental performance, even as the terminal is growing volumes. Health, safety and environmental performance are absolute priorities in APM Terminals' view and we do not acceptcompromises.Considering these many achievements, LCB1's performance is truly world class.
Mr. Niels Hansen, Chief Executive of LCB1 said, "the honor of winning this award goes to the 412 dedicatedemployees at our terminal in Laem Chabang. Without their constant commitment to excellence and relentless daily efforts to improve we would not have won.Mr.Hansen continued,the award is a clear demonstrationthat our organization in Thailand has reached a skill and efficiency level which allows us to compete with - and beat - some of the very best maritimeterminal companies around the world."
LCB1 and LCMT received the International Organization for Standardization (ISO) certification in Quality Management System (ISO 9001) Environment Management System (ISO 14001) and Occupational Health and Safety Management System (ISO 45001) continuously since 2004 until now.
>> QSHE Policy <<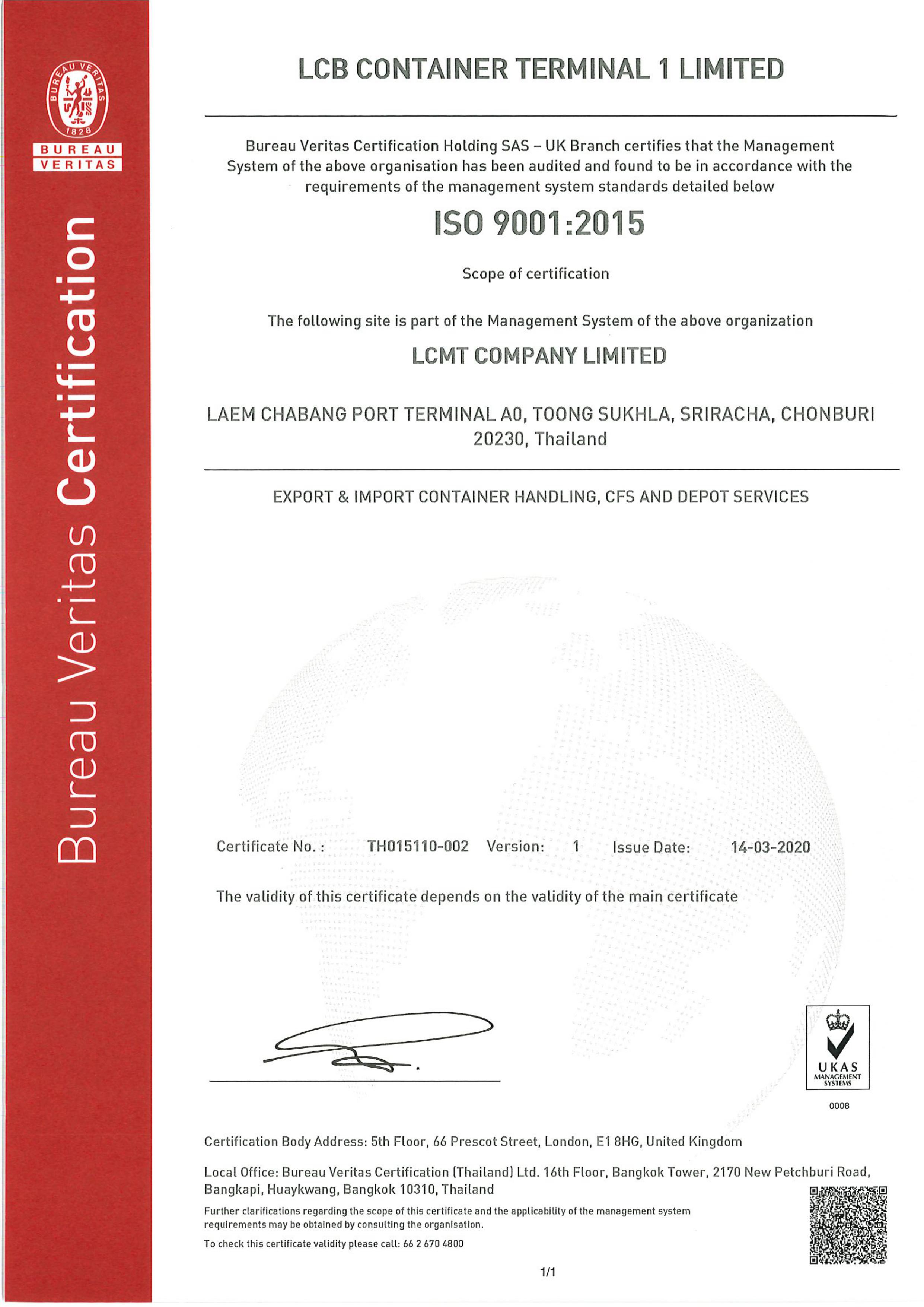 ISO 9001_2015 (LCMT)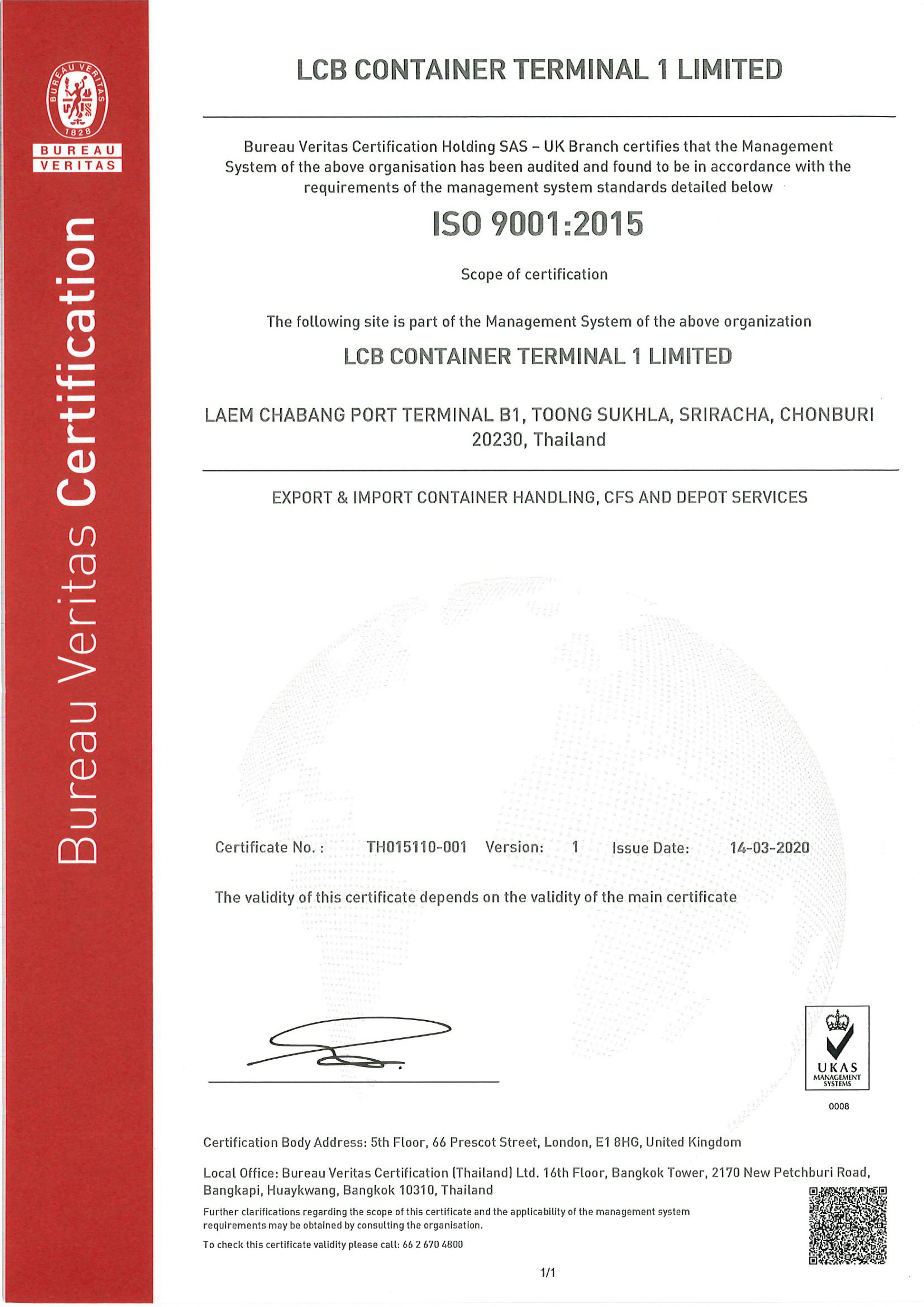 ISO 9001_2015 (LCB1)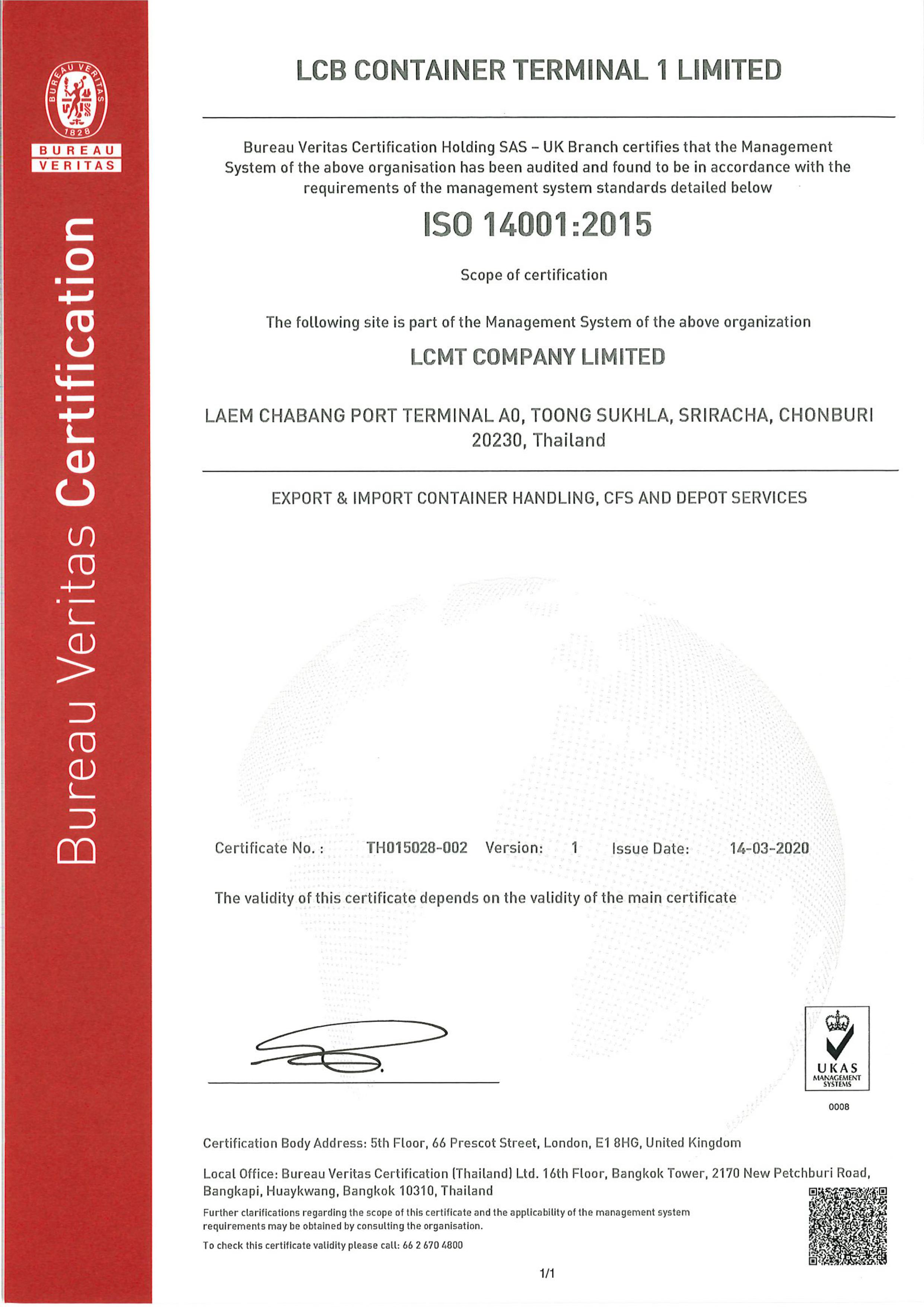 ISO 14001_2015 (LCMT)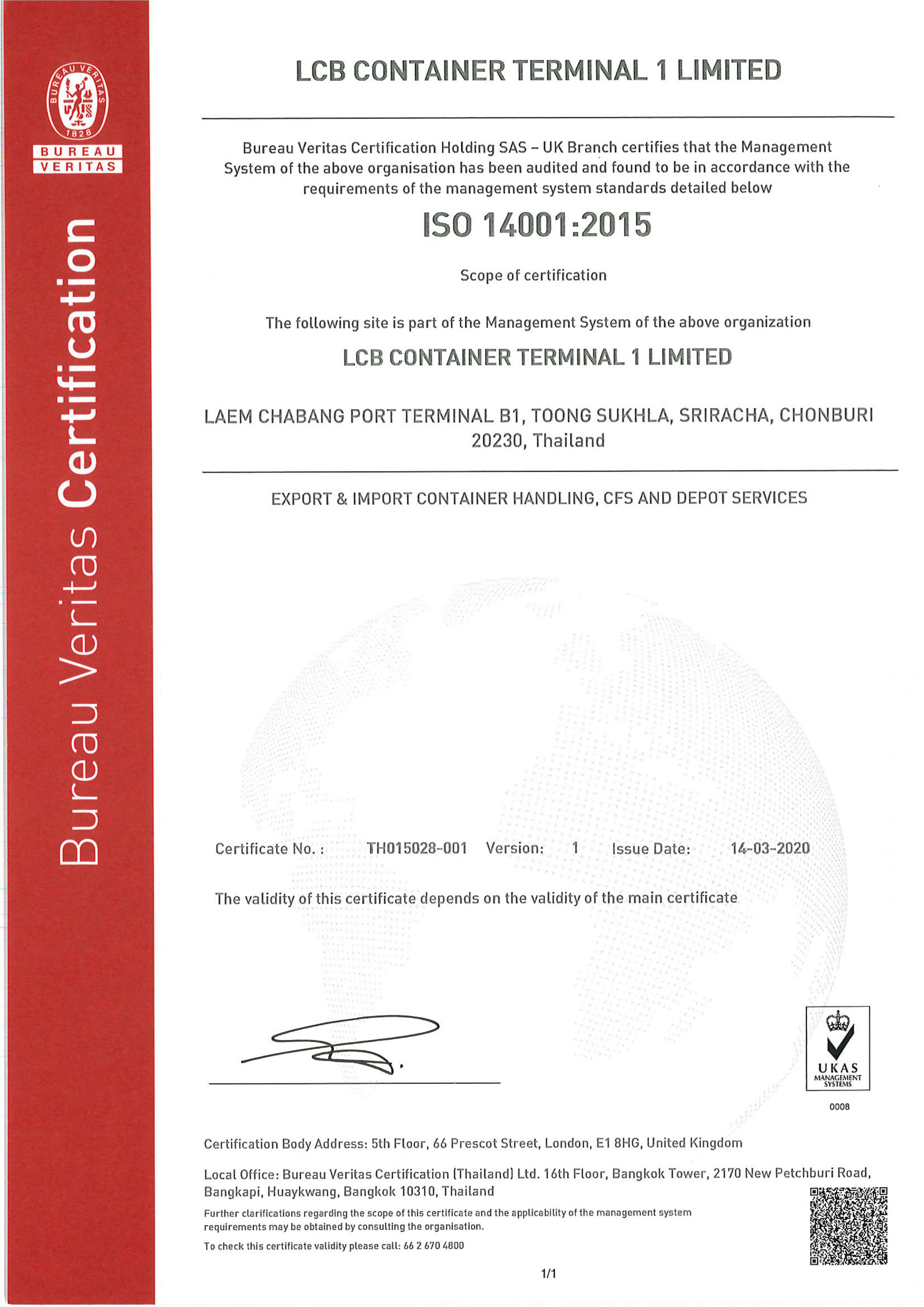 ISO 14001_2015 (LCB1)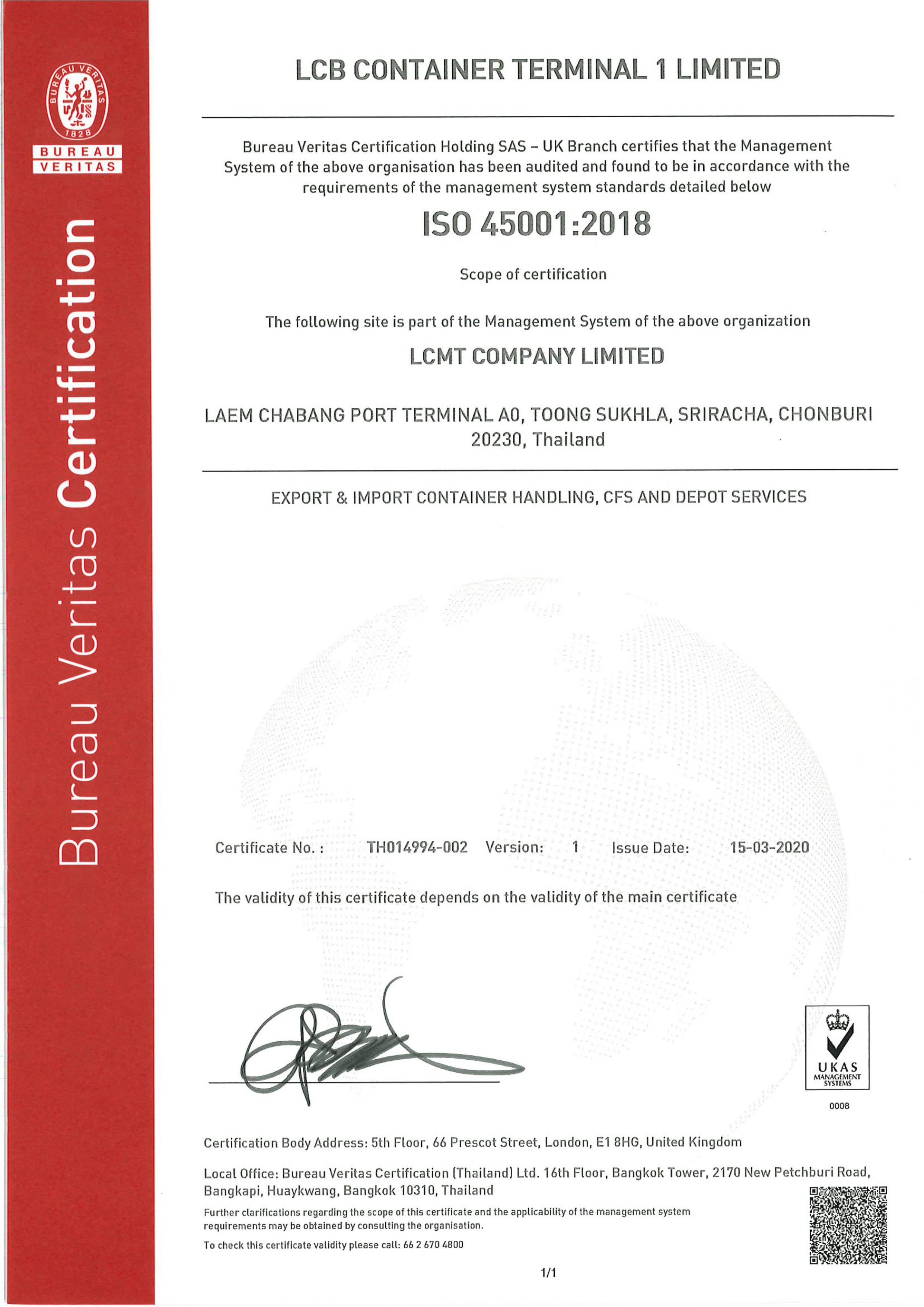 ISO 45001_2018 (LCMT)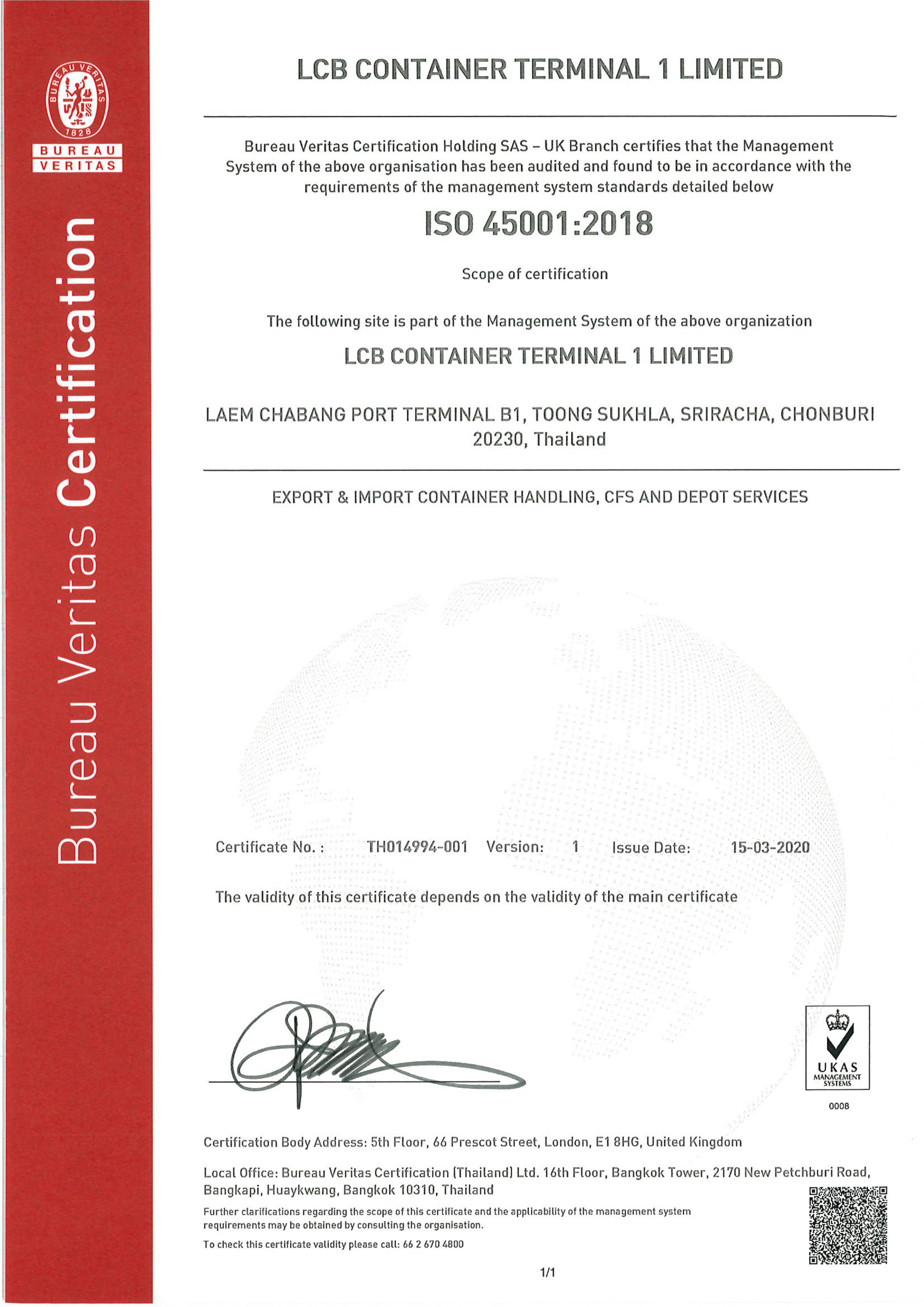 ISO 45001_2018 (LCB1)
2007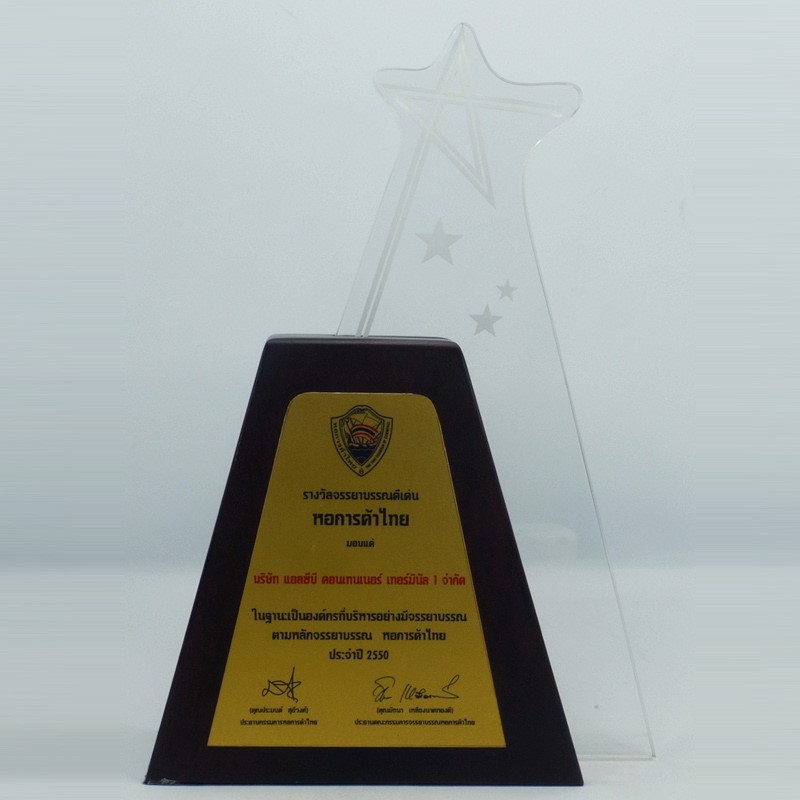 รางวัลจรรยาบรรณดีเด่น 2007
2010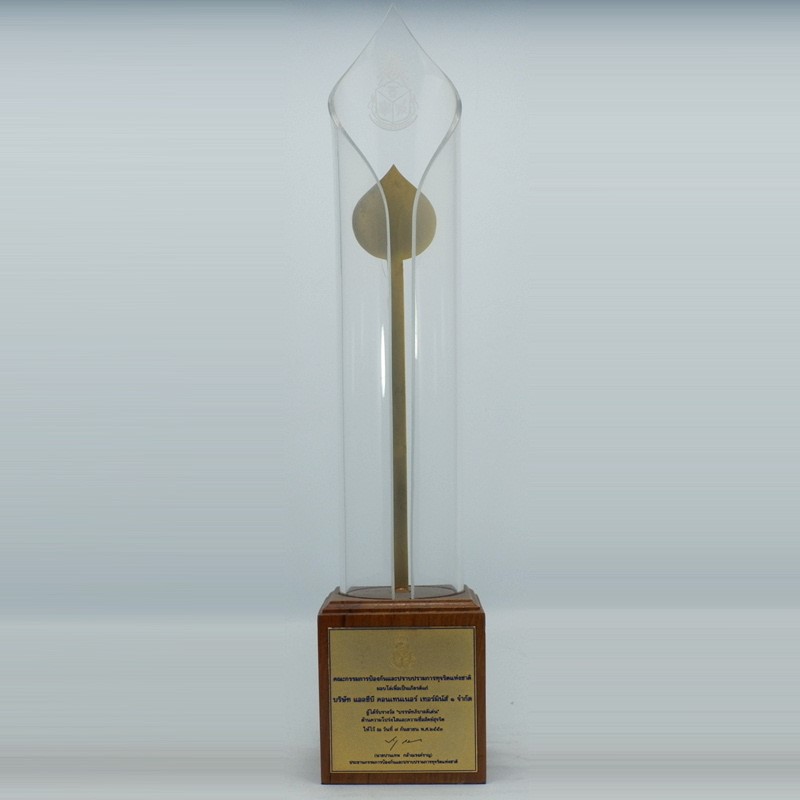 บรรษัทภิบาลดีเด่น 2010
2010 Annual Award - Process Excellence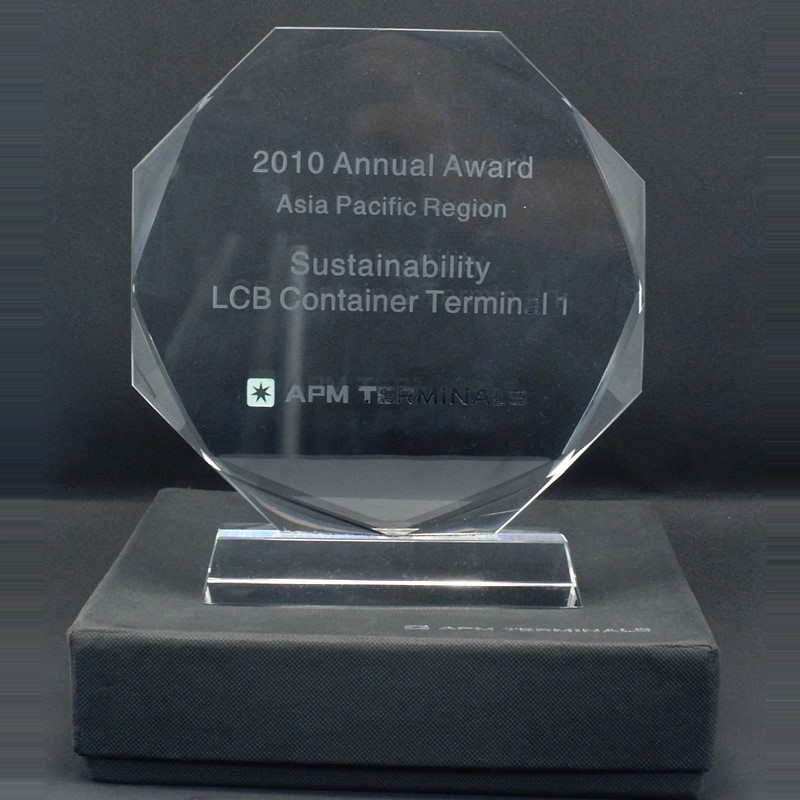 2010 Annual Award - Sustainability
2011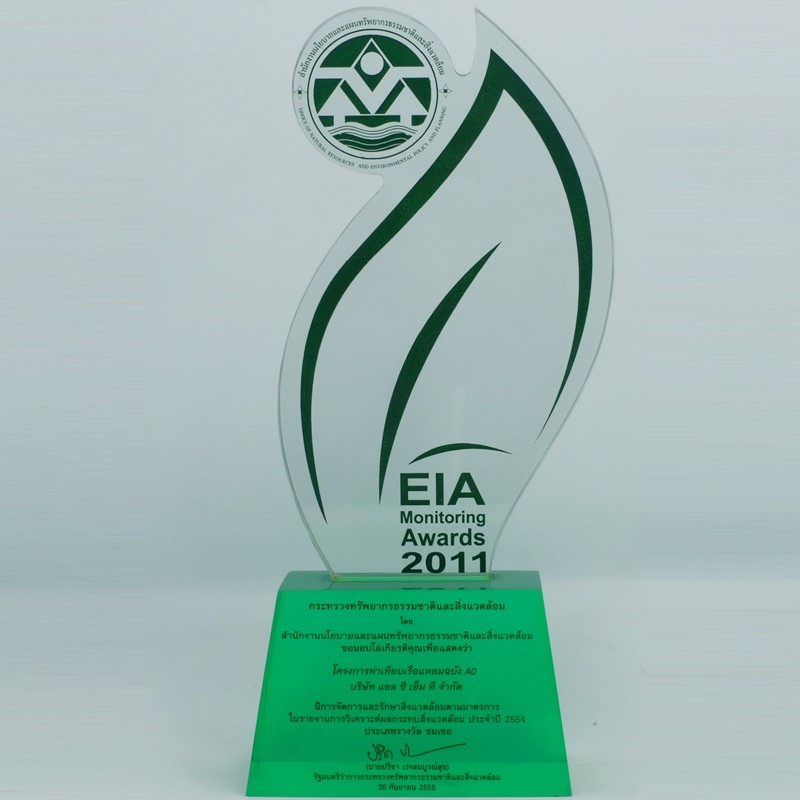 EIA Monotoring Awards 2011
2013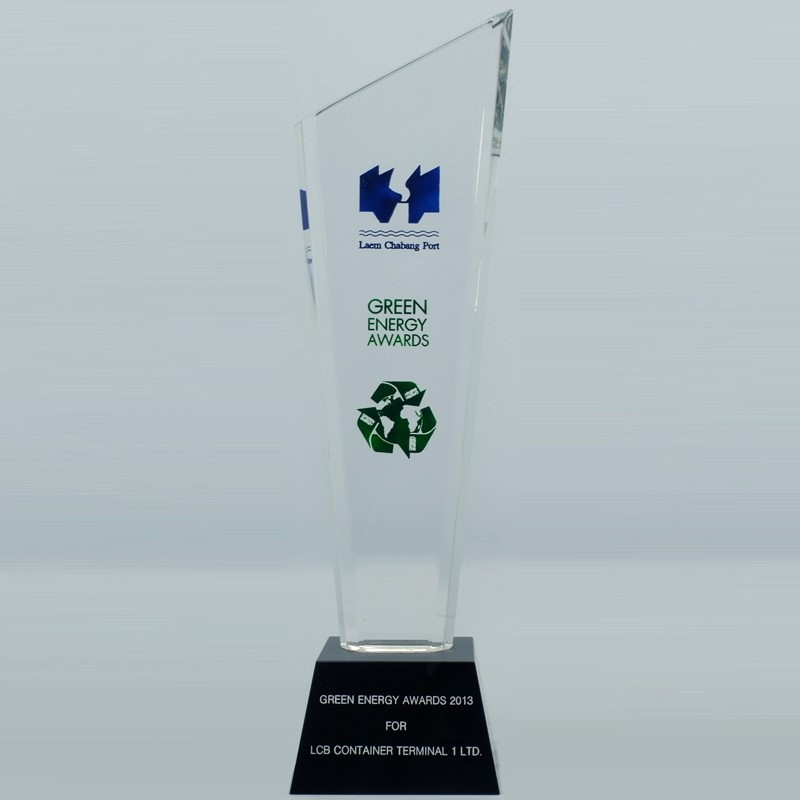 Green Energy Awards 2013
2014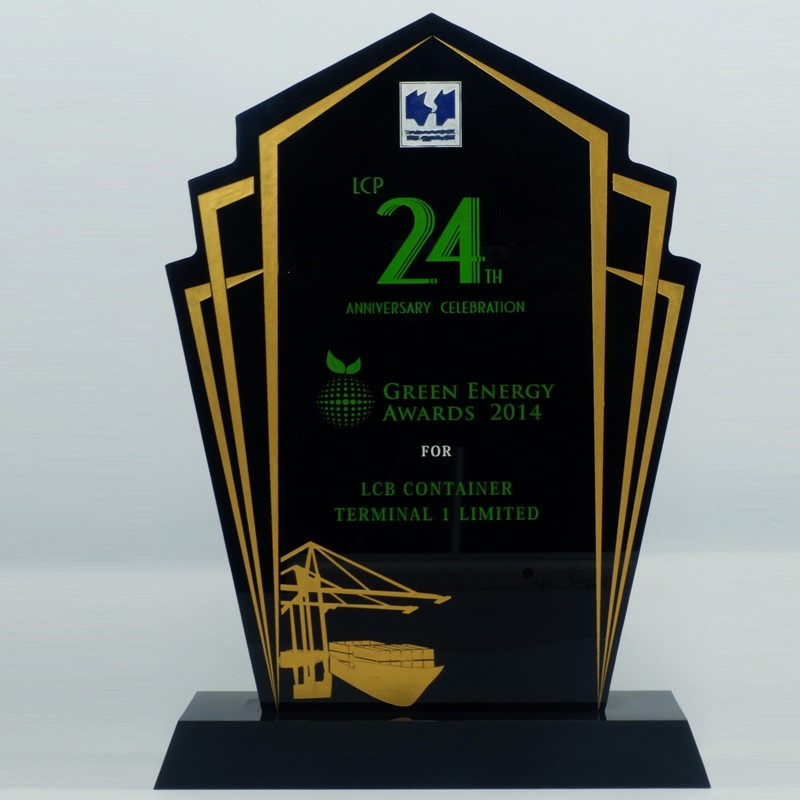 Green Energy Awards 2014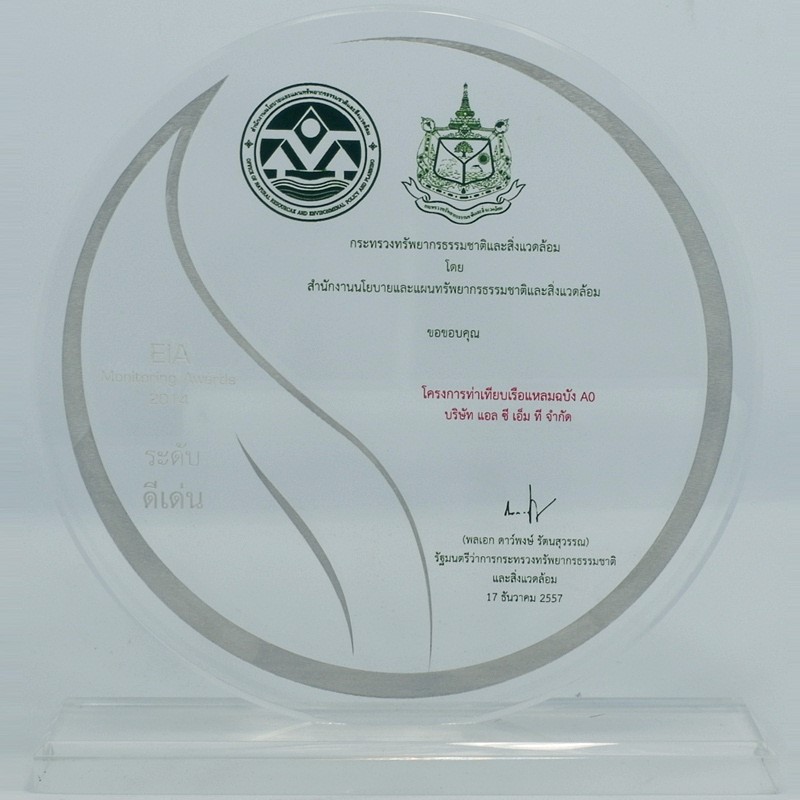 EIA Monotoring Awards 2014
2016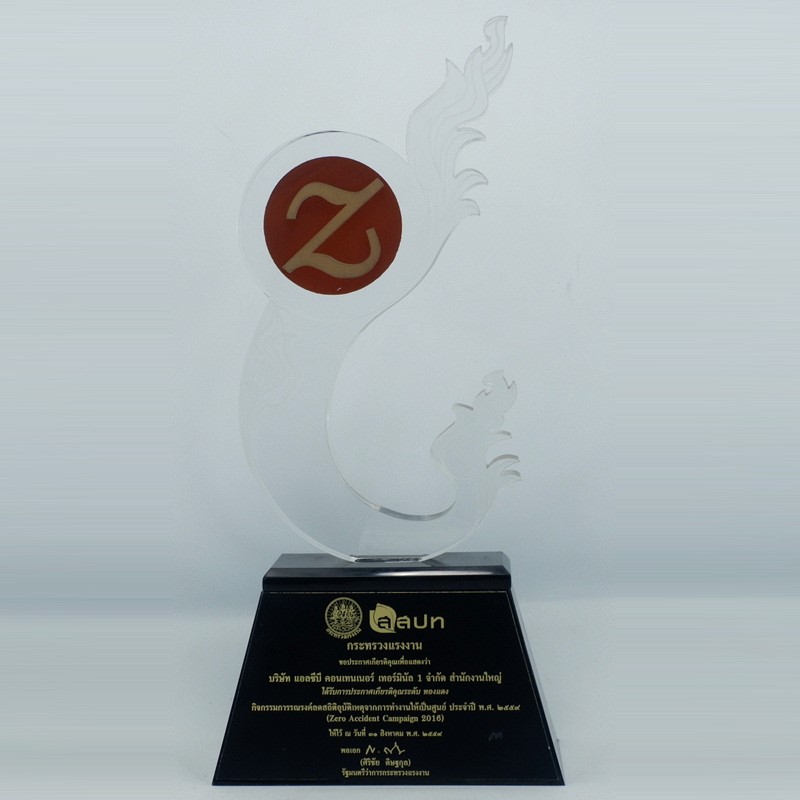 Zero Accident Campaign 2016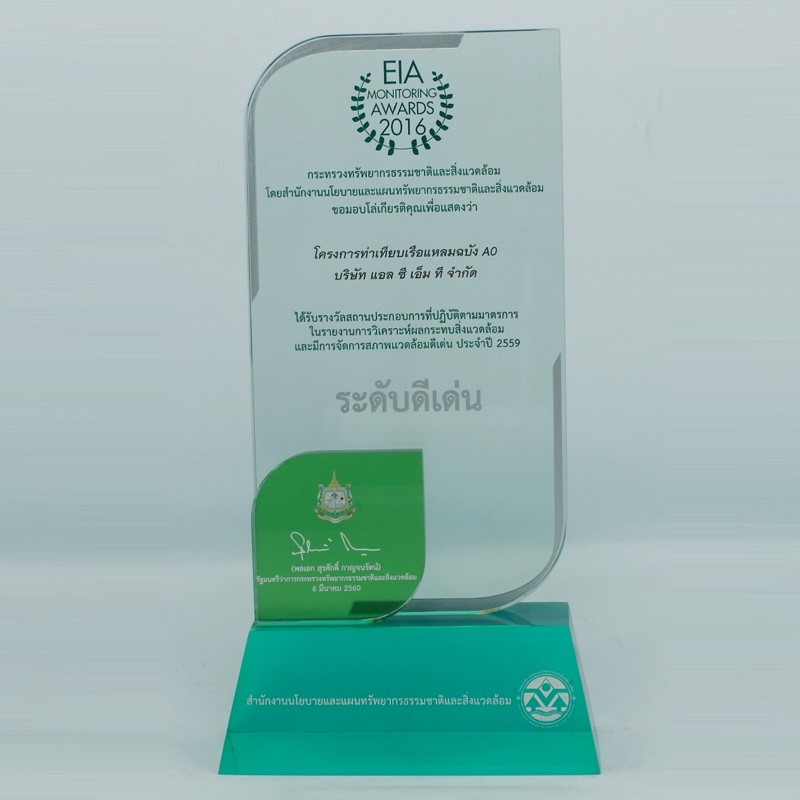 EIA Monotoring Awards 2016
2019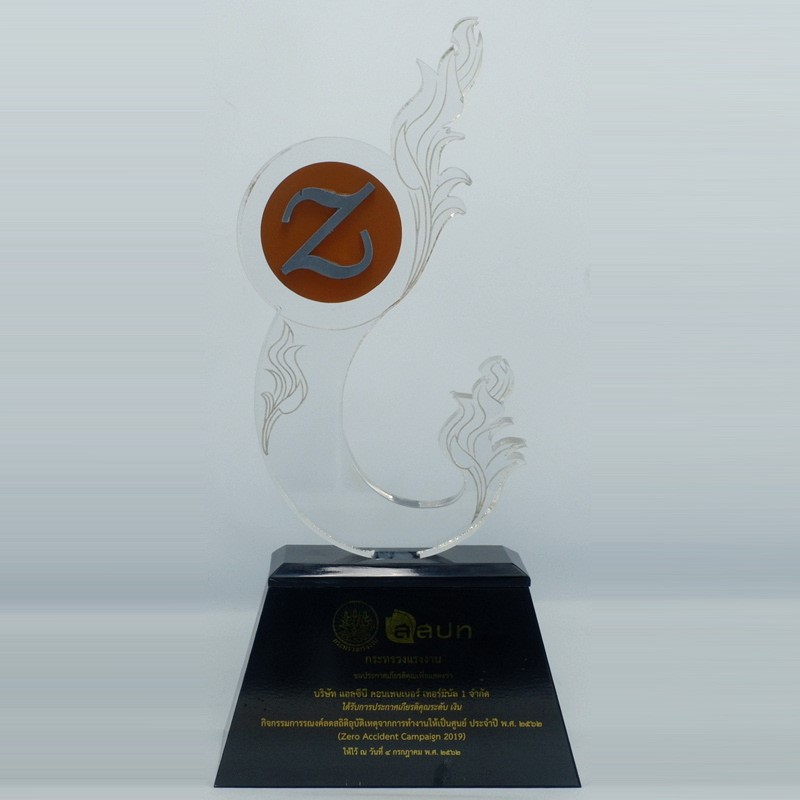 Zero Accident Campaign 2019
2020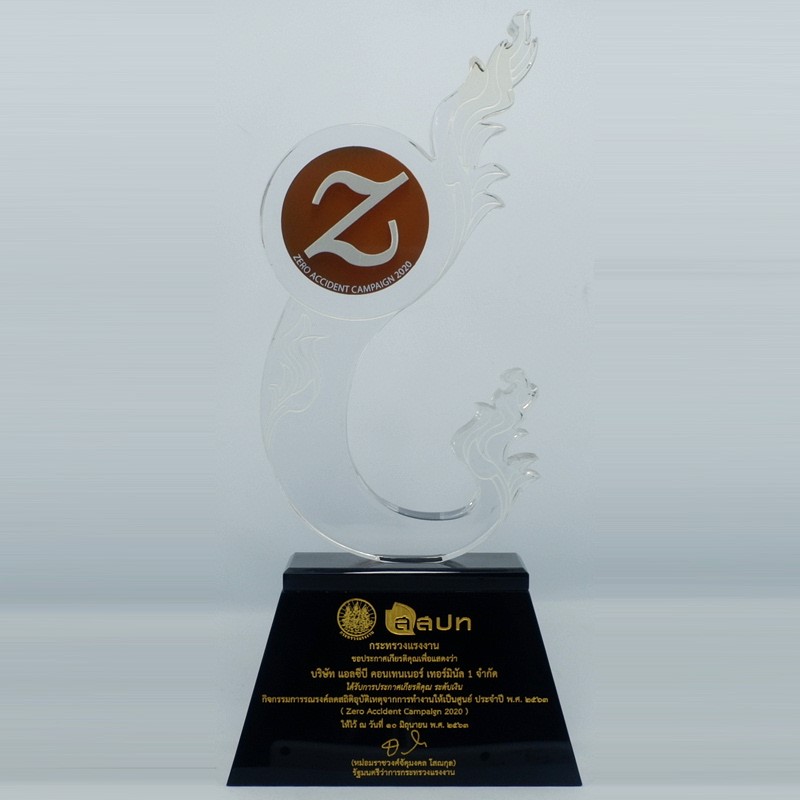 Zero Accident Campaign 2020
2021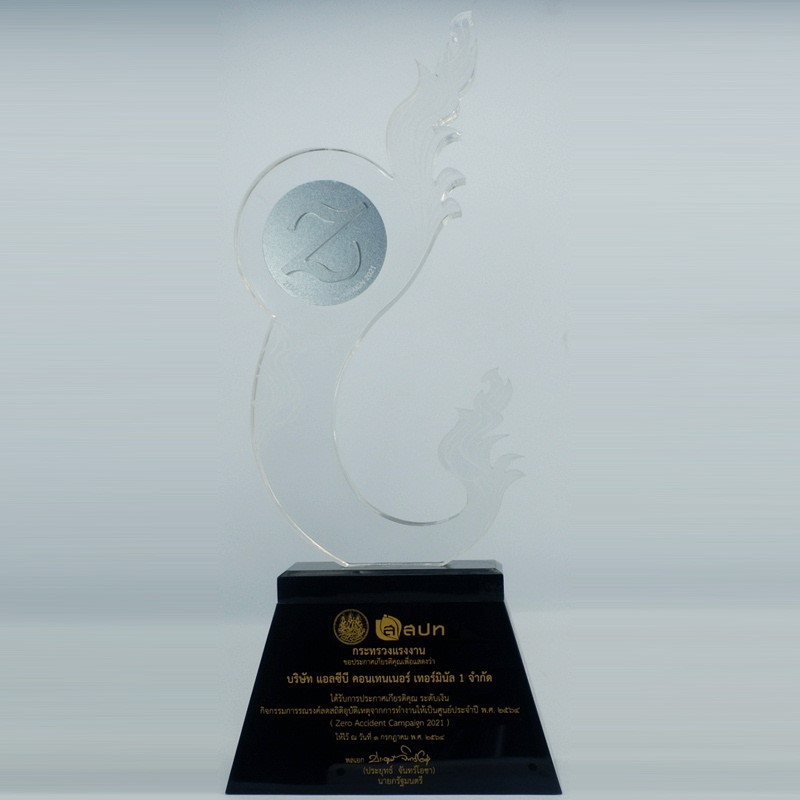 Zero Accident Campaign 2021